Self-study courses involve completing a pretest, watching a video, answering quiz questions inserted throughout the video, and successfully passing an exam with a score of 70% or better. Each course includes a set of materials that accompany the course presentation. Each course is reviewed annually to ensure the information is up-to-date with current tax law.
This course offers 3.0 CPE credits and qualifies for IRS credit and is NASBA QAS-approved for CPA credit in all states.
This course performs best utilizing a desktop or laptop computer.
Cost: $75.00. To register, add the self-study course to your cart by selecting the date in the dropdown menu in the above box. The course expires 1 year after your purchase. Your exam must be completed within 1 year of your purchase date.
Upon purchase, the transaction receipt that is provided via email will contain instructions to access the course. NOTE: The person purchasing this self-study course must be the same person taking the course and completing the exam.
For questions regarding refunds, registration policies, and resolving concerns, please see our Policies and Procedures page.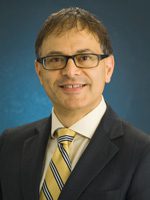 Marc Lovell, JD, LLM, MS headed a private law practice from 2001 through 2010 with principal practice areas in federal, state, local and international taxation and tax litigation. While maintaining his practice, Marc served as Tax Materials Specialist and later, Assistant Director, Tax Education and Outreach of the University of Illinois Tax School program from 2011 to 2016. At the Tax School, Marc served as assistant editor of the annual Federal Tax Workbook and co-authored Limited Liability Companies: Choosing Partnership versus S Corporation Status. Marc is presently Director, Tax Department, High Net Worth Private Client Services for CBIZ Tofias in their Boston, Massachusetts office. Marc obtained his JD and LLM from Wayne State University Law School, and his MS in Library and Information Science from the University of Illinois.
Please note: This self-study course has not been updated to reflect changes included in the Tax Cuts and Jobs Act.
Course Agenda

Learning Objectives: By taking this self-study course, you will be able to:
Define terms associated with the FATCA rules
Identify rules and exceptions associated with disclosing foreign assets under FATCA
Choose the types of taxpayer affected by the FATCA foreign asset disclosure rules
Differentiate assets under FATCA that are specified foreign financial assets (SFFA) from those that are not
Determine which asset valuation rules under FATCA apply for threshold and reporting purposes
Identify which IRS information forms are used to comply with FATCA disclosure requirements and how to use them
Recognize penalties associated with failure to disclose foreign assets under FATCA
Determine which IRS compliance programs are available to taxpayers who have failed to meet their reporting obligations under FATCA
CPE Credits (qualifies for IRS): 3.0. Final exam must be passed with a score of 70% or better.
Delivery Method: QAS self-study (online self-study)
Program Level: Overview
Field of Study: Taxes
Prerequisite(s): Professional experience preparing and amending federal tax returns.
Materials: Upon purchase, the transaction receipt that is provided via email will contain instructions to access the course materials.
Advance Preparation: None
Please see the CPE FAQ for more information.