Description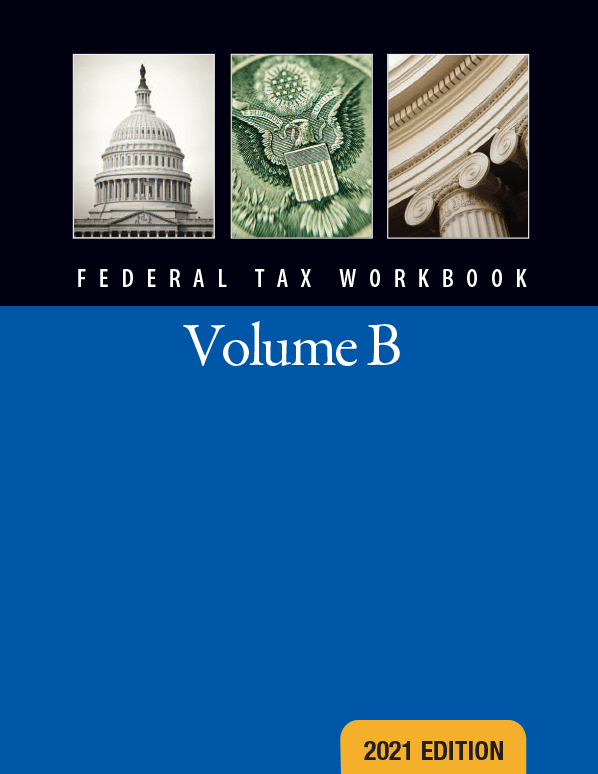 SOLD OUT as a single volume, but still available in the BUNDLE!
Federal Tax Workbook: Volume B is a reference manual provided to all Day 2 attendees of 2021 Fall Tax School. The workbook is written and reviewed by tax experts from throughout the United States, and is created with the needs of tax practitioners in mind. The workbook contains examples, problems, solutions, sample IRS forms, and applicable reference materials.
The Federal Tax Workbook is used in tax education programs sponsored by universities and associations from 15 states around the country. For information about purchasing workbooks to use in your tax education programs, please contact us.