Illinois Tax Issues & Update
Last offered in February of 2021.
Illinois tax practitioners have been faced with numerous changes over the last several years, as well as increased documentation and compliance requirements. Tax preparers are frequently unaware of this increased scrutiny until their clients receive notices disallowing credits or deductions.
This webinar will cover recently-enacted Illinois tax laws, proposed tax law changes, and various lingering tax issues.
About Our Instructor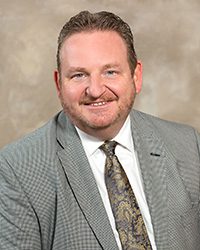 Tom O'Saben has been an instructor for the Tax School since 2009 and joined the Tax School team full-time as Assistant Director, Professional Education and Outreach in 2019. He has also been a presenter with the National Association of Tax Professionals, where he served as a Training Specialist developing curriculum, writing textbooks, and instructing at educational seminars. Tom's practice, established in 1991, provides tax services for approximately 1,000 clients. Tom earned his bachelor's degree from Southern Illinois University Edwardsville. He is an enrolled agent (EA).
Agenda
Illinois challenges to credits and deductions claimed on 2019 returns
Cliffs for exemptions and real estate tax credit
Documenting sole proprietor losses
Deductions for 'pension' plans
Guidance for businesses in the recreational cannabis industry on reporting and submitting Illinois sales tax
Business Minimum Wage Credit
IL Use Tax requirements for marketplace facilitators and marketplace sellers

IL efforts to level the playing field between online and brick and mortar retailers

Discuss various IL credits

Gambling winnings change: credit for taxes to other states
IL-CR for IL residents "working" in other states in light of COVID-19
Student-assistance contributions credit extended

Illinois 2020 tax forms if available

IL 2848 (Power of Attorney) updated; IL 2848-A and IL 2848-B added

New versions must be used after 3/1/2021

IL sourced nontaxable dividends

Corporation that conducts business in a Foreign Trade Zone or Sub-Zone and is designated a "High Impact Business"

Ex: Caterpillar, Abbvie, Abbott Labs and Walgreens Boots Alliance
Learning Objectives, CPE, and More
Learning Objectives: By attending this webinar, you will be able to:
Anticipate and perhaps minimize IL requests for additional documentation before IL returns are finalized particularly in the areas of property tax credits, small business losses and credits for taxes paid to other states
Become familiar with new response tools for IL taxpayer notices via MyTaxIllinois, fax, e-mail or phone call
Identify income limits which cause potential loss of exemptions and credits
Determine how IL will treat the above-the-line charitable adjustment allowed on Federal returns for 2020
Properly apply deductions for pension income with a better understanding of what specific deductions IL permits in this area
Utilize recreational cannabis industry reporting rules and requirements for applicable clients
Analyze applicability of various IL credits for clients' tax situation
Discuss IL Sales and Use Tax changes in light of the Leveling the Playing Field for Illinois Retail Act
Review changes to IL tax forms (if available)
Describe potential for changes to IL tax rates in the future
| | |
| --- | --- |
| CPE credits | Up to 2.0 based on attendance duration and completion of engagement activities |
| Field of Study (NASBA) | Taxes (2) |
| IRS Categories | Not eligible for IRS credit |
| CFP | N/A |
| IL Insurance | N/A |
| IL MCLE | Taxes (1.5) |
Please see our CPE FAQ for more information.
Delivery Method: Internet-Based Group
Program Level: Overview
Field of Study: Taxes
Prerequisite(s): Professional experience in preparing Illinois tax returns and an understanding of basic tax rules and regulations.