Self-study courses involve completing a pretest, watching a video, answering quiz questions inserted throughout the video, and successfully passing an exam with a score of 70% or better. Each course includes a set of materials that accompany the course presentation. Each course is reviewed annually to ensure the information is up-to-date with current tax law.
This course offers 2.0 CPE credits and qualifies for IRS credit and is NASBA QAS-approved for CPA credit in all states.
This course performs best utilizing a desktop or laptop computer.
Cost: $50.00. To register, add the self-study course to your cart by selecting the date in the dropdown menu in the above box. The course expires 1 year after your purchase. Your exam must be completed within 1 year of your purchase date.
Upon purchase, the transaction receipt that is provided via email will contain instructions to access the course. NOTE: The person purchasing this self-study course must be the same person taking the course and completing the exam.
For questions regarding refunds, registration policies, and resolving concerns, please see our Policies and Procedures page.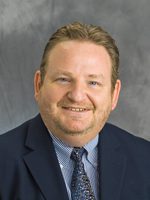 Tom O'Saben has been an instructor for the Tax School since 2009. During that time, he has also been a presenter with the National Association of Tax Professionals, where he served as a Training Specialist developing curriculum, writing textbooks, and instructing at educational seminars. Tom's practice, established in 1991, provides tax services for approximately 1,000 clients. Tom earned his bachelor's degree from Southern Illinois University Edwardsville. He is an enrolled agent (EA).
Please note: This self-study course has not been updated to reflect changes included in the Tax Cuts and Jobs Act.
Course Agenda

Learning Objectives: By taking this self-study course, learners will be able to:
Identify which types of transactions must be reported on Form 4797 and which parts of the form are necessary to complete.
Recognize tax consequences when various types of business property are sold, converted, or disposed of.
Distinguish situations where a depreciation deduction must be recaptured.
Identify types of business property and Revenue Code sections that provide guidance on the sale of those types of property.
CPE Credits (qualifies for IRS): 2.0. Final exam must be passed with a score of 70% or better.
Delivery Method: QAS self-study (online self-study)
Program Level: Overview
Field of Study: Taxes
Prerequisite(s): Professional experience preparing and amending federal and state tax returns and a basic understanding of tax rules for disposing of business property.
Materials: Upon purchase, the transaction receipt that is provided via email will contain instructions to access the course materials.
Advance Preparation: None
Please see the CPE FAQ for more information.