Fall Tax School webinars feature audio instruction, plus a powerpoint presentation. Each course includes a set of materials that accompany the course presentation.
Dates:
RESCHEDULED! Monday, December 18, 2017 from 1:00PM to 3:45PM Central Time
Tuesday, January 16, 2018 from 10:00AM to 12:45PM Central Time
Registration Fee: $50.00
CPE Credits: Up to 3.0 based on attendance and completion of engagement activities.
CPE Filings Available: Illinois MCLE, CFP, IRS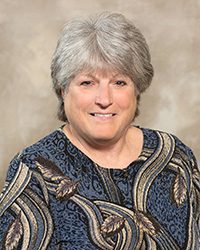 Debbie Held has been an instructor with the Tax School since 2000. She has also served as a chapter author and reviewer for the University of Illinois Federal Tax Workbook. She is a graduate of Sangamon State University (University of Illinois at Springfield). She has been employed by the IRS since 1979, spending time as a revenue agent, appeals officer and most recently as a project manager for the SBSE Communications, Liaison, and Disclosure Division. She previously taught various accounting courses at Lincoln Land Community College for 18 years. She is a certified public accountant (CPA) and resides in Raymond, Illinois where her family farms.
We offer our webinars using the Webinato platform, which uses your web browser to deliver the content. The only thing that might need to be updated is the version of Flash you are running.
IMPORTANT: Please use Google Chrome or Microsoft Edge as your web browser for attending the webinar. There are some known incompatibilities with Firefox.
Please test your computer system using the instructions below before the webinar. If you fail to test your system in advance and experience problems, you may not be able to participate in the webinar. We cannot provide refunds because you experience technical problems the day of the webinar. When testing, use the computer you plan to use for participating in the webinar.
NOTE: We recommend using a desktop or laptop computer to attend the webinar rather than a tablet or mobile phone.
Make sure that the computer that you will use for the webinar is connected to the Internet with a broadband connection.
Make sure that you have functioning speakers or headset to take full advantage of the audio capabilities during the session (all instruction is provided vocally). If you don't want to use your computer speakers or headset, there is phone audio available. The dial-in number, Conference ID, and User ID for phone audio will be given to you once you enter the webinar session.
Testing Instructions
This test should take less than 5 minutes to complete.
On the computer you will be using for the webinar, go to the following web page:
When the page loads, it will walk you through various tests. You will not need a webcam or microphone for the webinar.
If you encounter any problems testing your system, you can check the following resources:
Many of the pages above have a button that allows you to chat with Webinato support. Please contact Webinato through chat with all technical problems.
If your technical problems cannot be resolved, please call the Tax School office at 217-333-0502 for options regarding webinar attendance.
Learning Objectives: By attending this webinar, you will be able to:
Learning objectives will be posted by January 11, 2018.
| | |
| --- | --- |
| CPE credits | Up to 3.0 based on attendance and completion of engagement activities |
| Field of Study (NASBA) | Taxes (3) |
| IRS Categories | Federal Update (3) |
| CFP | Taxation (3) |
| IL Insurance | N/A |
| IL MCLE | Taxation (2.5) |
Please see our CPE FAQ for more information.
---
Delivery Method: Internet-Based Group
Program Level: Overview
Prerequisite(s): Professional experience in preparing tax returns and an understanding of basic tax rules and regulations.
Materials: Will be available in your Tax School account one week prior to the webinar.