Fall Tax School webinars feature audio instruction, plus a powerpoint presentation. Each course includes a set of materials that accompany the course presentation.
Dates:
Tuesday, December 12, 2017 from 1:00PM to 2:30PM Central Time
Thursday, January 11, 2018 from 10:00AM to 11:30AM Central Time
Registration Fee: $40.00
CPE Credits: Up to 1.5 (1.0 for IRS purposes and 1.25 for IL MCLE) based on attendance and completion of engagement activities.
CPE Filings Available: Illinois MCLE, CFP, IRS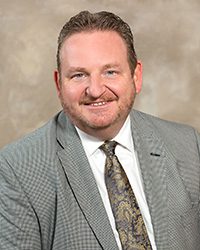 Tom O'Saben has been an instructor for the Tax School since 2009. During that time, he has also been a presenter with the National Association of Tax Professionals, where he served as a Training Specialist developing curriculum, writing textbooks, and instructing at educational seminars. Tom's practice, established in 1991, provides tax services for approximately 1,000 clients. Tom earned his bachelor's degree from Southern Illinois University Edwardsville. He is an enrolled agent (EA).
We offer our webinars using the Webinato platform, which uses your web browser to deliver the content. The only thing that might need to be updated is the version of Flash you are running.
IMPORTANT: Please use Google Chrome or Microsoft Edge as your web browser for attending the webinar. There are some known incompatibilities with Firefox.
Please test your computer system using the instructions below before the webinar. If you fail to test your system in advance and experience problems, you may not be able to participate in the webinar. We cannot provide refunds because you experience technical problems the day of the webinar. When testing, use the computer you plan to use for participating in the webinar.
NOTE: We recommend using a desktop or laptop computer to attend the webinar rather than a tablet or mobile phone.
Make sure that the computer that you will use for the webinar is connected to the Internet with a broadband connection.
Make sure that you have functioning speakers or headset to take full advantage of the audio capabilities during the session (all instruction is provided vocally). If you don't want to use your computer speakers or headset, there is phone audio available. The dial-in number, Conference ID, and User ID for phone audio will be given to you once you enter the webinar session.
Testing Instructions
This test should take less than 5 minutes to complete.
On the computer you will be using for the webinar, go to the following web page:
When the page loads, it will walk you through various tests. You will not need a webcam or microphone for the webinar.
If you encounter any problems testing your system, you can check the following resources:
Many of the pages above have a button that allows you to chat with Webinato support. Please contact Webinato through chat with all technical problems.
If your technical problems cannot be resolved, please call the Tax School office at 217-333-0502 for options regarding webinar attendance.
Learning Objectives: By attending this webinar, you will be able to:
Advise clients about tax benefits associated with choosing a partnership entity form
Compute capital accounts correctly on Schedule K-1 (Form 1065)
Report tax on guaranteed payments properly
Distinguish between recourse and nonrecourse loans
Explain the benefits of making an IRC §754 election
Explain when distributions may be taxable
Identify which property is considered a "hot asset"
Decide when to report a sale of a partnership interest on Form 8308
| | |
| --- | --- |
| CPE credits | Up to 1.5 based on attendance and completion of engagement activities |
| Field of Study (NASBA) | Taxes (1.5) |
| IRS Categories | Federal Tax (1) |
| CFP | Taxation (1.5) |
| IL Insurance | N/A |
| IL MCLE | Taxation (1.25) |
Please see our CPE FAQ for more information.
---
Delivery Method: Internet-Based Group
Program Level: Overview
Prerequisite(s): Professional experience in preparing tax returns and an understanding of basic tax rules and regulations.
Materials: Will be available in your Tax School account one week prior to the webinar.